About Us
"Your future is our business!"
Josh Hale
Managing Recruiter
Josh has been helping hiring managers identify, engage and hire top performers since getting his start as "headhunter" recruiting accounting clerks in 2004. He's now performed successful searches for positions ranging from warehouse laborers to CFOs and everything in between. Known for his personal touch and providing customized solutions for his clients, Josh currently specializes in the thermal processing industry, working nationwide with heat treat, metallurgy and all related companies.
Originally from San Diego, CA, now living in Austin, TX, Josh earned his bachelor's degree from UCSD in Political Science in 2002. He became a Certified Staffing Professional in 2007 and began serving on the volunteer board for the ASM/HTS Membership Committee in 2015. In 2019, Josh was honored by Heat Treat Today as one of their prestigious "40 Under 40," recognizing his progress towards making a positive impact towards growing the industry.
Additionally, Josh is an accomplished poker player, with championship victories on the World Poker Tour, the World Series of Poker Circuit and the Heartland Poker Tour.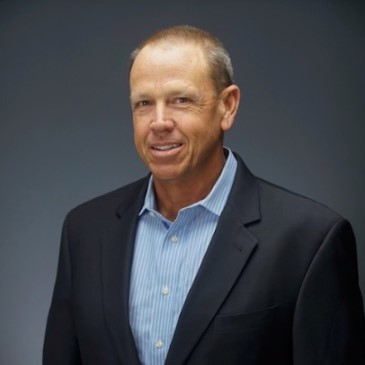 Jim McNeal
Founder
Formally with Management Recruiters International (MRI), the nation's oldest and largest search firm, Jim was awarded the MRI Pacific Region Rookie of the Year in 1995 and was also nationally recognized as a member of MRI's elite, based on performance, from 1994-1998.
Jim graduated with a Bachelor's Degree from the United States Naval Academy in 1986 and holds a Master's Degree in Organizational Management from Chadron State college.
Jim recently retired from the Navy Reserves with the rank of Rear Admiral. In his "free" time, he is the Special Teams Coordinator and Defensive Line Coach for the Sprint Football team at the United States Naval Academy. He and his wife Peggy, who is an Assistant Professor at Towson University, have three married adult children and live in Hanover, MD.
Jessica Maier
Sr. Recruiter
Jessica has been finding qualified candidates for ISP since 2015. Jessica takes the time to interview and create a relationship with candidates to help put the best people in front of the best companies. She excels in the nation-wide search and placement with a specific focus in the heat treat and thermal processing industry. Jessica enjoys finding that "diamond in the rough."
Jessica made the move from northern California to southern California in 2008 and has never wanted to leave. She graduated with a double degree in Dance and Theater from SDSU and can occasionally be seen performing in the San Diego theater scene.